My Dog Rulez! Gifts for Dog Lovers
Welcome to MyDogRulez.com! Originally created as a tribute to our amazing goldendoodle Aspen, we now create breed specific merchandise for all proud dog owners to celebrate the uniqueness of your dog. We run a limited edition t-shirt each month, with $5 of every sale going to the Humane Society.
---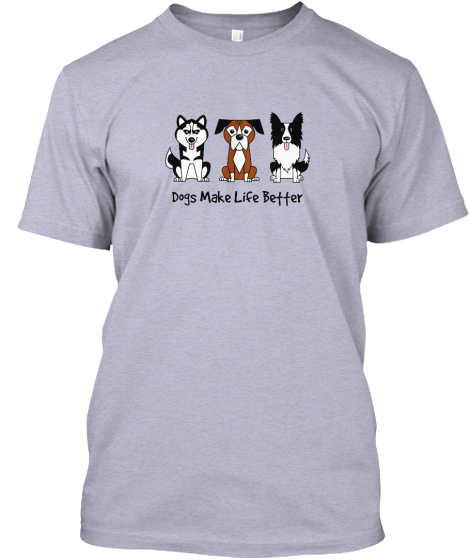 T-shirt of the Month:
Life is better with a dog
They greet us when we get home, make us laugh, and are always are there when we need them most. It's true, dogs really do make life better!
This t-shirt is available for a limited time only, so go and fetch one (or more!) before time runs out!
---
Signup for our newsletter and be the first to know about new promotions and t-shirts!